Buenos dias! Just a couple of days ago, I returned from visiting the American School in Monterrey, Mexico. I took my husband Gabriel with me, and we had a fantastic time. We flew down from St. Louis, MO on Wednesday 09 April, and got caught in the massive American Airlines flight cancellation surprise. Fortunately, my dad is a pilot for Northwest Airlines, so he was kind enough to bail us out with some standby passes. Thanks dad! It took us a little longer, and we got to visit a few extra airports, but we arrived in Mexico on the morning of the next day. That left just enough time for me to still meet with all the kids. Yay!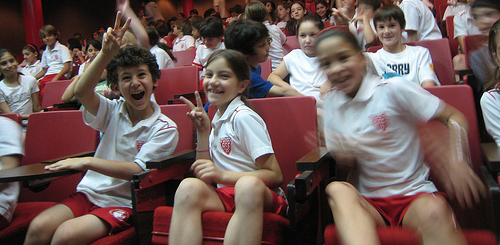 These are some of the kids. Aren't they adorable? I spent two days at their school. I gave presentations for K-5 in the auditorium, where I talked about my new book, The Forever Forest: Kids Save a Tropical Treasure, which is all about the Children's Eternal Rainforest in Monteverde, Costa Rica.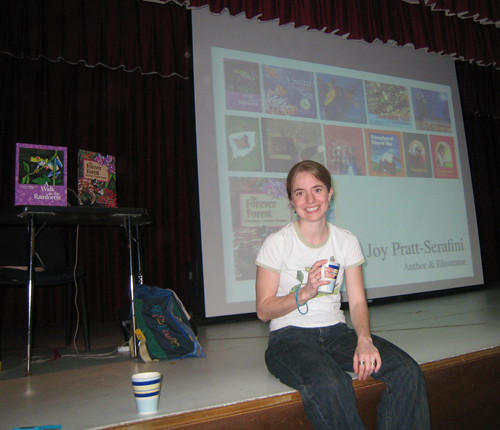 The teachers were all very friendly, and one even grabbed me a chai at the coffee shop across the street from the school. I was so grateful to actually have made it to the school that I forgot about how little sleep I had gotten in the process. 🙂 The friendly tech staff did a quick job of setting up my laptop as soon as I arrived, even though I don't speak more than two dozen words in Spanish.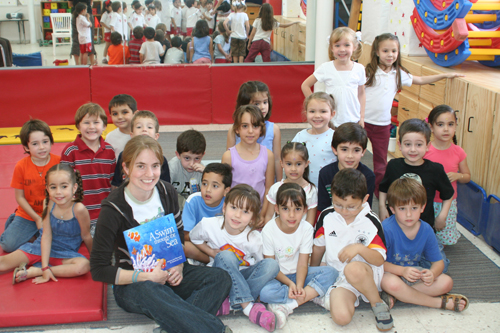 I visited the Prekinder kids in their classrooms. I brought a giant stuffed clownfish from the library and read them A Swim through the Sea. I couldn't believe how smart these little ones were. They asked some pretty clever questions that I hadn't heard before, in all of my many school visits. My favorite one was: "do you know what's inside the fish?" I was glad I had an illustration of a jellyfish in my book, so I could show him that we can see right inside some fish. 🙂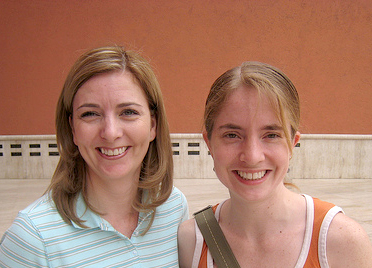 This is my marvelous host, Ms. Fiona. She is the librarian at ASFM (American School Foundation of Mexico). She, and her wonderful assistants, did all the organizing for this trip, and took great care of us while we were visiting Mexico. On Saturday, Fiona took Gabriel and me to see the Diego Rivera exhibit at the MARCO (the modern art museum).
I loved it. We ended up seeing the whole museum, which also included an exhibit of other Mexican painters, and a whole floor upstairs for women artists. I wasn't all that familiar with Mexican art, and had a great time soaking it all in.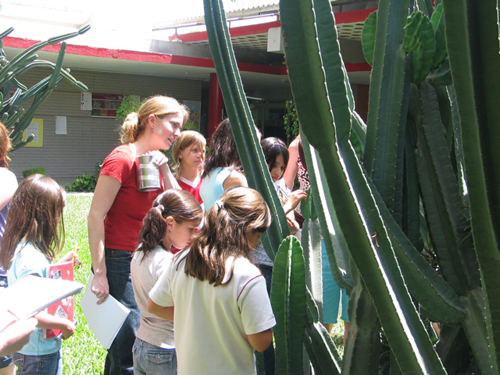 One of my favorite things I got to do with the students was a nature journaling workshop on Friday afternoon. Fiona had the third, fourth, and fifth grade teachers each select one or two students to participate, and I ended up with 24 kids in the library. First, I talked with them about what skills are needed to write and illustrate non-fiction books. What do scientists do? What do artists do? Then I asked the kids what qualities both artists and scientists need. Right away, one girl raised her hand and said "observation!" Well, that made it easy. Time to go outside and practice those observation skills.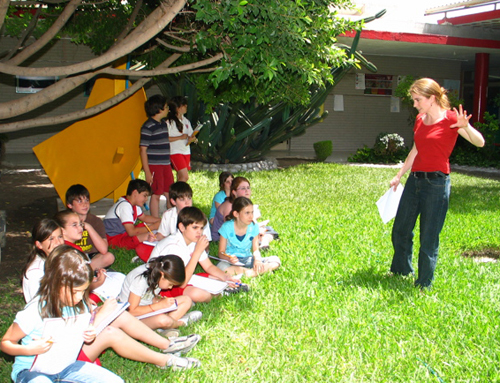 I took them out to a courtyard, where we observed a large, flowering cactus. First we looked closely at different parts of the plant. Then we sat down in the shade and wrote a list of five things we noticed about the cactus. Finally, we drew a far-away view of the cactus, and then a close-up of part of it. The kids really got into it. Several of them started asking questions and forming hypotheses about things such as why the flowers grow on the outside of the cactus, or why smaller plants grow in the shade of the cactus arms. This was my favorite part of the whole visit. Thanks, ASFM!